A Family Trip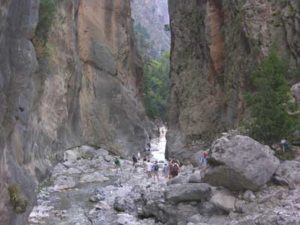 Vacation or travel time is time to recharge. It is a time for re-energizing, by giving us time to think up new ideas, or new perspectives. It is a time for creating a different pattern or routine, that gives us more energy when we get back to our routine. It gives you time connect and create new experiences with your family.
Some of our favourite time together as a family has been the time we've spent together travelling. This includes long road trips, short camping stints, week long camp experiences and overseas travel, which we have been blessed to be able to do together.
Family time usually runs the whole gamut of emotions for us: including excitement, joy, eagerness and anticipation, to feeling challenged getting along when we're halted by hunger and lack of sleep.
We've found that simple preparation for travel as a family has helped us in many ways, including getting everyone involved (for all the kids ages).
We'd like to share the following 5 tips on how we prep as a family for our travel time together.
1. Do it by the book.
Have fun with this one. Search your library, and the internet for things to do as a family together before travelling. Some of our favourite books are "Lonely Planet" guides.
2. Keep a journal.
We each pack journal for our travels. I like one with a colourful cover, and no lines inside, so that our medium or form of expression in not limited. Our younger kids keep a picture journal, so they take full part as well. A friend and coach once shared with me, "a life not worth recording, is not worth living."
3. Create a scavenger hunt.
We do this for the kids, but you can also be creative as travel partners, and create one for each other. We have the kids write the list in their journals, and check off each one as they find them. It encourages them to look for things, that may be different than their regular interests, such as art, history, and local culture. An example of one of our hunts, is our list for Washington, DC: picture of cherry blossoms, the White House, Abraham Lincoln statue, Potomac River, a rocket ship, the Washington monument, a red licence plate, the Hope diamond, the unknown soldier, and a giant panda
4. Give everyone a camera.
This is a new one for us. It seemed cumbersome in past, but now with small devices that almost all have cameras, it seems much easier to do. We like that each of us will bring our own visual perspective to our travels. It also creates a photo journal, and another way to document our trip.
5. Travel light.
As a family of 6, we create simplicity by carrying only one small backpack each. By not bringing suitcases, we are able to travel as a group much more easily and quickly, and of course not burdened down. For some this may be impossible, but try to lighten your load. Take only essentials in clothing and travel sized toiletries. I learned this while backpacking with a friend through Europe. I learned from her light load, to reduce mine, and the ease carried on in all future travel.
We wish you happy travels and family time through the month of August! 🙂